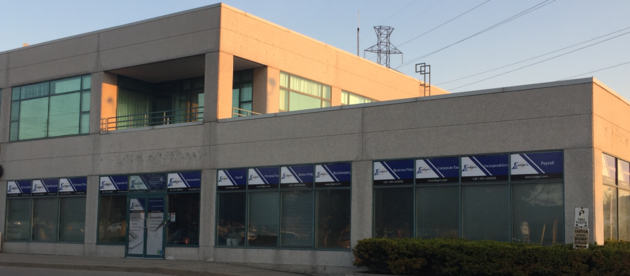 Ledgers Canada, the industry leader in accounting and bookkeeping franchising is marking 25 years of innovation and system implementation, providing high-quality, affordable services to the small business community across Canada.
Since its inception in 1994, Ledgers Canada and their franchisees have prepared thousands of business plans, tens of thousands of personal tax returns and several thousand corporate tax returns.
"Over the past 25 years, our core business has always been providing small business owners with bookkeeping services at affordable prices, giving the business owners the information, they needed to grow their business", said Gordon Haslam, President of the Ledgers Financial Group. "While Ledgers has continuously and reliably provided small businesses with these services, we have adapted to change and customer demand and broadened our service offering to include virtually all of the financial services that small businesses need."
Recognizing changes and advances in technology, Ledgers has become the industry leader in cloud accounting services, allowing small businesses to have their financial information at their fingertips, while streamlining the bookkeeping process, further enhancing the efficiency of their financial reporting requirements.
As technologies continue to improve and advance, Ledgers will remain at the forefront of the industry, providing services to small business at prices they can predict and afford.
Established in Sydney NS, today Ledgers Canada's head office is based in Newmarket.
From Sydney, NS to Nanaimo, BC and as far north as Iqaluit, NU, you'll find Ledgers locations.
Ledgers Canada is located at 14-16775 Yonge St. Newmarket, 905-898-6320.
About Ledgers Canada
Ledgers Canada was founded by a team of chartered accountants in 2004 when they recognized a need for high-quality, cost-effective accounting and financial services for small business. At the time, the market was comprised of large, often costly firms and smaller, mostly home-based bookkeepers. Ledgers' model was to build a solid foundation in between the two by offering high-quality, efficient and reliable services at prices that small business could afford.
Today, Ledgers is based in Newmarket, ON and offers a one-stop financial solution to small business, their owners and the general public through Ledgers' network of more than 40 franchise locations in Canada. With services ranging from accounting and bookkeeping to business plans, payroll, incorporations and income tax preparation, the Ledgers Network has thousands of clients across Canada.
["source=newmarkettoday"]