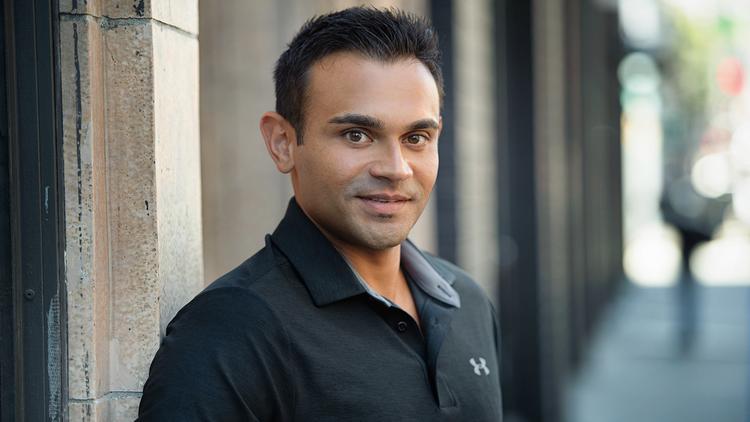 Running a small business is challenging. Our profit margins are small and we work hard to find new customers. My business, a small neighborhood market in San Francisco, is no exception to this. Local residents come in for their grocery and household needs, but I've found it difficult to gain new customers outside of my store's general vicinity.
With modern technologies, though, my business has thrived.
Mobile apps like Postmates and others help my store to reach customers who may have never known about us. In fact, this technology has been a game changer for us, as we now rely on it for 70 percent of our sales.
My experience is not unique. Aided by today's online delivery platforms and other technologies, the new ability to serve online customers has helped save struggling small businesses. My store has been able to expand our reach to new customers well beyond the local geography of our once isolated store. And since 2015, we've seen a 300 percent increase in sales, enabling me to hire eight more employees.
Unfortunately, I now have to worry about a court ruling that could harm my small business and shrink my customer base. Last April, in a case known as Dynamex, the California Supreme Court sharply tightened the legal criteria used to define "independent contractors." Those who do not match these rigid and narrow standards will be forced out of work. Experts predict that without legislative action, the number of freelancers impacted will be high.
This means that the mobile on-demand platforms I've partnered with will no longer be able to rely on independent contractors to make deliveries. Businesses like mine that rely on this technology to connect with new customers could be forced to change how we now run our businesses. Customers, too, have gotten used to these apps, and often do not want to get into a car and deal with the San Francisco traffic congestion and the shortage of parking to get to stores like mine.
Freelance workers that partner with on-demand apps choose to deliver products at times that their schedules. I have spoken to different freelancers who love this arrangement. Some need the flexibility to deal with family demands, while others are pursuing their own business dreams and want to work on their own terms.
These freedoms may explain why 79 percent of independent contractors prefer it over traditional employment, according to the U.S. Bureau of Labor Statistics. In addition, a 2018 survey of California independent contractors found that nearly the same percentage also prefer independent contractor work over traditional employment.
Dynamex is one court case about one company that created a one-size-fits-all standard in a state that is not one-size-fits-all.
I believe that our laws do need to be updated, but I hope legislators will work with all stakeholders to create policy that reflects today's workforce and economy to benefit everyone. Without it, small businesses like mine will be forced into economic instability.
["source=bizjournals"]